J2 Matchday 34 Preview
Don't make me play in midfield again boss...
I don't wanna...WAAAAH!
You getting a bit nervous? I sure am. Just two points from our last three games has seen FC Tokyo's buffer over fourth-placed Tokushima shrink back to seven points with five games remaining. We are still well and truly in the box seat make no mistake about it, but last season taught us to take absolutely nothing for granted with this team, so my sphincter will stay clenched until promotion is clinched and not a second before.
This Sunday we take the short trip down the Tokaido Line to Hiratsuka to face Shonan, just our fourth-ever league meeting after we won both games in J1 last season, and they fought back from The Salad's first minute goal to equalize and draw 1-1 in late May (Matchday 7).
US
Unavailable: Yasuyuki Konno (called-up to National Team)
Suspended: Hideto Takahashi, Yohei Kajiyama
3 Yellow Cards: Masato Morishige
After Mr Okuma's stubborn refusal to change the team during our five-games-in-two-weeks stretch, he'll be forced into massive reshuffling for this one, with our captain Yasuyuki Konno again away with the national team (he'll also miss Mito at home next weekend), and our first choice central midfield of Hideto Takahashi and Yohei Kajiyama - who have started every game together since Matchday 8 - both suspended after picking up their fourth yellows of the season in stoppage time of the derby.
There's been some good news and some bad news to come out of Kodaira in the past few days in relation to the changes Big Bear has finally had to make...so which would you like to hear first, the good or the bad? The good? Ok..
The Good: Naohiro Ishikawa to start! Finally! (I still don't actually believe this will happen by the way). And, Jade North has been training with the first team, so he looks set to finally get another start in central defence in Konno's absence after grinding away all season, sometimes not even making the bench because the manager has had to accomodate 'name players' such as Hokuto Nakamura and Tatsuya Suzuki, but keeping his head down and waiting for his chance. It looks like its come. But the bad news relates to the man who's been filling in at centre back recently when the captain has been away...
The Bad: Noooooooo! Don't do it Okuma you total idiot! Yuhei Tokunaga in midfield?! F$%K OFF! He is not and will never be a midfielder! WHY DID WE SIGN KAZUMASA UESATO?! Aaaaargh this makes me so angry! OK, breathe...calm down...FAAAAARRRRRK!
The other bad to come out of Tokunaga in midfield is that Hokuto will play again at right back, even though he was absolutely dreadful against Oita two Wednesdays ago.
Anyways, this is the XI I would go for:
Gonda
Tokunaga Morishige North Mukuhara
Ishikawa Uesato Hanyu Yazawa
Tanabe
Lucas
I'd mentioned Tanabe playing centrally numerous times earlier in the season, and with Roswell needed deeper than his usual 'in the hole' role, this would be the perfect chance to give the youngster an opportunity playing behind the striker.
And this is what Mr. Okuma is likely to go with:
Gonda
Hokuto Morishige North Mukuhara
Ishikawa Tokunaga Hanyu Tanabe
Yazawa
Lucas
Meh.
THEM
11th: W:12, D:9, L:12, GF:40 GA:37 (+3)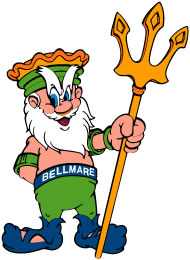 Who's nicked me shirt?
They've had a season to forget, and faded terribly after losing just one of the first nine, slipping from 2nd all the way down to 14th at one point, before climbing back up as high as 8th after a 7-1 win over FC Gifu two weekends ago. In the past two Matchdays they've lost 1-0 to Kyoto, and lost 1-0 to Kyoto.
That wasn't a typo, the last game they had to make up due to the tsunami was home to Kyoto, and their Matchday 33 fixture was Kyoto away, marking the first time in J.League history teams have played each other in consecutive league games (I don't know if thats actually true, but it probably is).
They started the same XI in both games: (4-4-2) Nishibe; Usui, Oi, Yamaguchi, Kamata; Adiel, Nagaki, Han Kook Young, Takayama (their leading scorer with eight goals); Sakamoto, Tahara.
THE VERDICT
We'll need to be mindful of Adiel and Takayama on the flanks, but we bring a major threat to them in the same area with whichever two of Ishikawa, Tanabe and Yazawa. We remember them fondly from last year, playing open, passing football that eventually led to us battering them twice, but in the first meeting this season (admittedly, almost six months ago) there was more steel to their game and we failed to build on our lead, or grab it back after going level.
At the picturesque Hiratsuka Stadium lets hope this game is more reminiscent of our 2010 meetings, rather than the earlier-this-season one. Tanabe hasn't scored in six weeks but has been our most damaging player in the first half of games recently, so I'm betting on him grabbing a goal here before he gets taken off in the 61st minute (the average he's been replaced in his last eight starts). The Salad needs a goal too.
We need this far more than they do. And I reckon we'll do it...Away Win.